Backyard Renovation this summer
Summer is already rolling for a while now and you might be thinking of how this outdoor season is going to look like?
After living through Covid 19 pandemic for over a year now, we have all realized how important our homes and gardens are. We have started to appreciate every corner and every inch of our homes during lock down. As well, many of us have been working from home and our needs and priorities have been turned upside down. Our homes and yards have become our only gateaway spot. Our only place where we work, relax, teach our children or have fun with our family.
Many of us have realized that some bigger improvements are needed, or we just wished we have created a better space for our staycations. Regardless of the reason, this is the perfect time of the year to think about our outdoor needs, our wishes and our budgets for our backyards, as it looks like the travelling is not going to reverse to it's normal as we were hoping.
I am not going to drag further about this misfortunate pandemic as we are all aware of it's influence on our lifes, and I am kind of overwhealmed with all of the talks about this subject.
Let's get back to our homes and gardens and how our yard renovation can help us imrove the quality of our lives throught these tough times.
Yard as your outdoor home
Our gardens have become extended living and dinning rooms, our playgrounds and our places where we create our memories. It has become a Landscape Design trend to melt your indoor space with the outdoors and, I have to admit, I like it. Nothing can beat a great outdoor dinning in your own backyard. I am just imagining kids playing and the smell of the BBQ , while sitting and relaxing with my family. Comfortable chairs and dinning table underneath the pergola, and later on sitting on a sofa with a glass of wine. Talking, loughing, dancing…. It all sounds almost perfect. But, imagining the situation, doesn't mean imagining the space as well. Many of us know exactly what we need, but are not so great in putting it all together, so we need a bit of a help in that area.
Hiring a Landscape Designer is a great idea when it comes to the garden renovation. They can help you to reorganize the space use, to help you chose the right hardscape elements, and to suggest the right plant material. Many of them will even provide you with a furniture shopping list, so you don't have to lose your sleep over that as well. More information about your preferences and needs you give to the Landscape Designer, he will create the space closer to your style. Homes and gardens are intimate spaces and very delicate to design to your satisfaction, so that's why it's crutial to let your Landscape Designer know exactly what you need, so open your mind for her/him.
Think about what would you like to do in your yard? Would you like to have a family gatherings? Dinner parties or just to sit and relax with your family? If you have children, would you like to dedicate some space just for their play? Maybe you like growing your own food, so raised vegetable garden should be integrated in your zard design? There are so many diferrent uses for your yard that could be implemented, and it's all up to you to figure out what you really want. Of course, Landscape Designer will help you out making any decisions and melting your ideas and uses into final design.
At the same time, she/he will come up with some creative solutions to incorporate majority of your requests, though it looked impossible at the start. That's where a good Landscape Designer is putting his best skills forward.
Backyard style preference
If you are not sure about your style preference or elements needed in your yard, the great start would be to browse through photos online. Pinterest is practically the endless source of great photos and ides. Just relax and pick and choose what you like. Furniture from one photo, plants from another and the overall atmosphere from some other. It will slowly come to you. If you already know exactly what you want, giving a few inspirational photos to your Landscape Designer would be a great idea, so she/he can catch your style more easily. 
Using existing hardscape elements and plant material
Backyard renovation cost really doesn't have to break your budget. Keep in mind that renovation doesn't have to start from scratch. Any existing element that you would like to keep could be incorporated in the new design. Good Landscape Designer will work on it while keeping your budget in mind and will provide you with many suggestions on how to improve the existing yard condition in the most easier and most affordable way. There are many tips and tricks that you can DIY without breaking your budget, but they will give your yard new and polished look. Painting your fence or existing pergola in a nice color is giving an instant effect. The same stands for the old retaining walls or decks. Many outgrown existing plants probably just need some TLC to shine again. A bit of the pruning and fertilizing will help them recover. The same stands for the small backyard renovation projects. For the right Landscape Designer, there is no a project that is too small. Experienced and creative mind will use every inch of your yard and it will turn it into oasis.
Backyard renovation cost – Phase it up!
Open your mind and think phasing up your backyard renovation. If you are renovating on a tight budget, that still doesn't mean you can't have a backyard of your dreams in the future. It just means you should have a proper Landscape Design plan, so you can plan your finances and phase up the works properly in order to stay on track and avoid ending up with a mishmash yard over years to come. And if you like to DIY, even better. 
You have a plan, and you stick to it.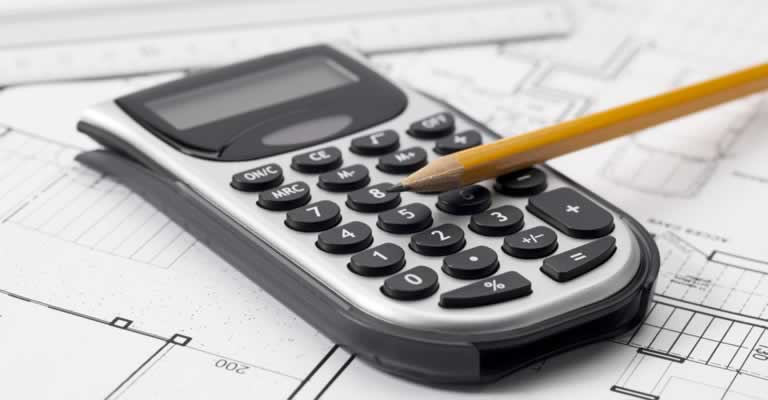 Hiring Landscape Designer
Actually, having a proper Landscape Design Plan is even more crucial if you are renovating your yard on a tight budget, so you save money, time and your nerves down the road.  Especially now when Online Landscape Design Services are available. Due to internet and technology development getting a great Landscape Design completely online has become a reality.  Those services are affordable, as a Landscape Designer is not meeting with you numerous times and he is not taking measurements of your property. All of this can be done online which is making the cost of hiring a Professional Landscape Designer much lower than just a few years ago. Predefined Online Landscape Design Packages are excluding hidden costs and fees associated with a standard work-per-hour rates with Landscape Designers. As well, getting a 3D realistic renderings of your backyard design will make you feel like you are looking at the photos taken in the future so there is no room for misunderstanding about design choices.   
You don't have to survive your stay-cations in your backyard anymore. Love it and enjoy it every day! It has never been easier to have a great yard.